Monthly VPN Community Gatherings
From TCU Wiki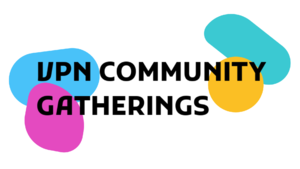 Monthly VPN Community Gatherings bring together technologists, academics, providers and frontline defenders working within and around the VPN ecosystem on a monthly basis in order to:
Create a space for open dialogue and discussion around current issues and challenges in the VPN ecosystem;
Provide an opportunity for community members to share news and updates about their respective work; and
Facilitate collaboration and mutual support among community members that furthers improvement of the VPN ecosystem for end users.
Next Events
May Monthly Gathering
The May Monthly Gathering will welcome the organizers of the Iran Cyber Dialogue to share the takeaways and opportunities for collaboration from the most recent iteration of the event.

Date: Tuesday, May 30, 2023
Time: 15 UTC
Want to propose a discussion topic or present at a future VPN Community Gathering? Contact erin@digitalrights.community.
Notes from Past Meetings
March 30 2022, VPN Community Gathering
February 23 2022, VPN Community Gathering
December 15 2022, VPN Community Gathering
October 13 2022, VPN Community Gathering
September 22 2022, VPN Community Gathering
August 25 2022, VPN Community Gathering
July 28 2022, VPN Community Gathering

In additions, these are other VPN focused gatherings we have hosted in TCU spaces:
July, 2022: Africa Meetup on Regional VPN Use
October 6, 2022: Glitter Meetup with Outline VPN
November 17, 2022: Glitter Meetup: Becoming your Community's VPN Provider with WEPN