Healing in the In-Between: Exploring Migration and Vicarious Trauma
From TCU Wiki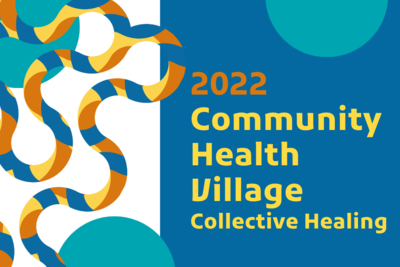 Who: Gabes Torres
Date: Tuesday, October 18
Time: 11:00 am to 12:00pm EDT (What time is in my city?)
Language: English
Location: Zoom
RSVP: https://digitalrights.formstack.com/forms/chv2022_3
Healing in the In-Between: Exploring Migration and Vicarious Trauma
This session is focused on helping digital rights defenders learn skills and information to enable them to better cope with the abuses and difficulties they regularly witness and/or encounter in their work, helping them to minimize the negative impact it can have on their life.
Digital rights defenders often absorb the suffering they are exposed to. For example, witnessing or hearing about the first hand trauma experience of others can cause emotional duress. In addition, many DRDs neglect to process their own emotions and experiences that result from it. Moreover, DRDs are also exposed to trauma they themselves have experienced, which includes but is not limited to migration trauma. This can lead to unprocessed grief, pain and fear, and ultimately suffering in their own lives.
By attending this session, participants will learn about:
hold their experience together with other digital rights defenders, as a way to minimize the impact it can have on their mental, physical and social health. In addition, learn how collective reflection can benefit their own communities.
Gain an understanding the implications of vicarious secondary stress and migration trauma, and how it impacts individuals.
Learn about mindfulness tools that engage with healing and medicine.
Biography:
Gabes Torres (she/they/siya) is a therapist, organizer, and artist. Her work focuses on imperialism and its vast impact on us, specifically our collective mental health. Gabes completed a BA in Historical Theology & Philosophy in Chicago, IL. There, she focused on the Western church's crucial influence on the Philippines' history and present reality of Christian hegemony and colonization. She then finished an MA in Theology & Culture, with a concentration on postcolonialism and labor unionizing. She later earned an MA in Counseling Psychology, and her clinical research and practice paid attention to the trauma from racialized violence and forced migration. Both graduate degrees were accomplished in Seattle, WA, the city where she organized with abolitionist and anti-imperialist groups at a local, grassroots level. In her clinical practice, Gabes works primarily with women, femmes, and/or trans patients of the global majority, and she is a mentor to therapists, organizers, artists, and culture workers around the world.
Notes & Resources